2019 Beijing, tianjin and hebei graphene conference
View:

2952

Data:

2019-11-06 15:12:38
On November 1st. of 2019, Beijing-Tianjin-Hebei Graphene Conference & Seed Incubators Park of Beijing Industrial Innovation Center Launching Ceremony was held in Fangshan District, Bejing. Xing Tao, Deputy Director of the Raw Material Industry Department of Ministry of Industry and Information Technology; Guo Yanhong, Deputy Secretary of Fangshan District Committee and Chief of Fangshan District; Liu Bing, Deputy Secretary of Fangshan District Committee had attended the Conference.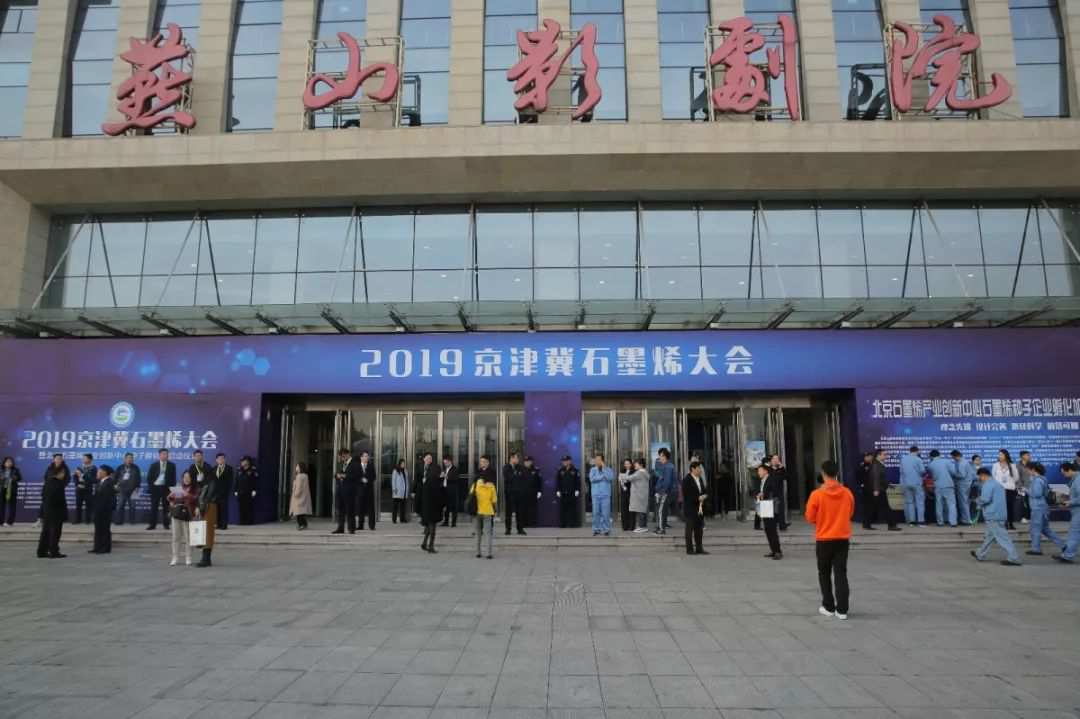 The Conference was organized by Beijing Graphene Industry Innovation Center, Beijing Association for Advanced Carbon Industry Promotion, Zhe Jiang Graphene Manufacturing Innovation Center, Guang Dong Graphene Innovation Center; Co-organized by Sinopec Group Yanshan Petrochemical Co., Ltd., Administrative Committee of Beijing Petrochemical New Materials Science and Technology Industry Base, China International Graphene Industry Union and Peking University Entrepreneurship Training Camp.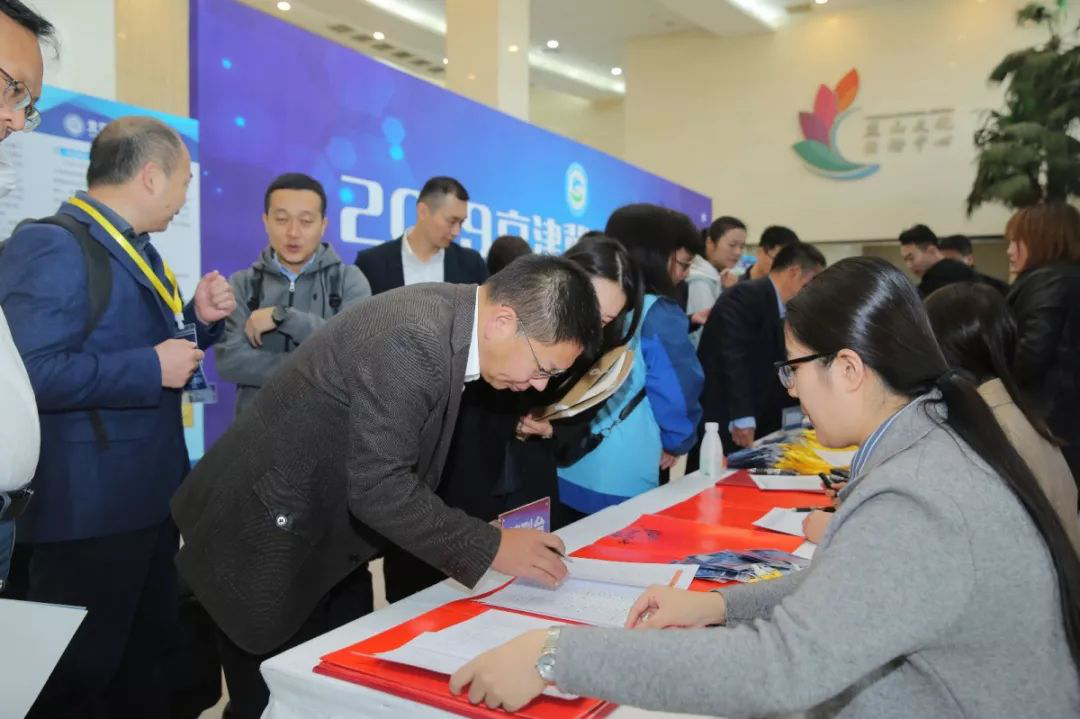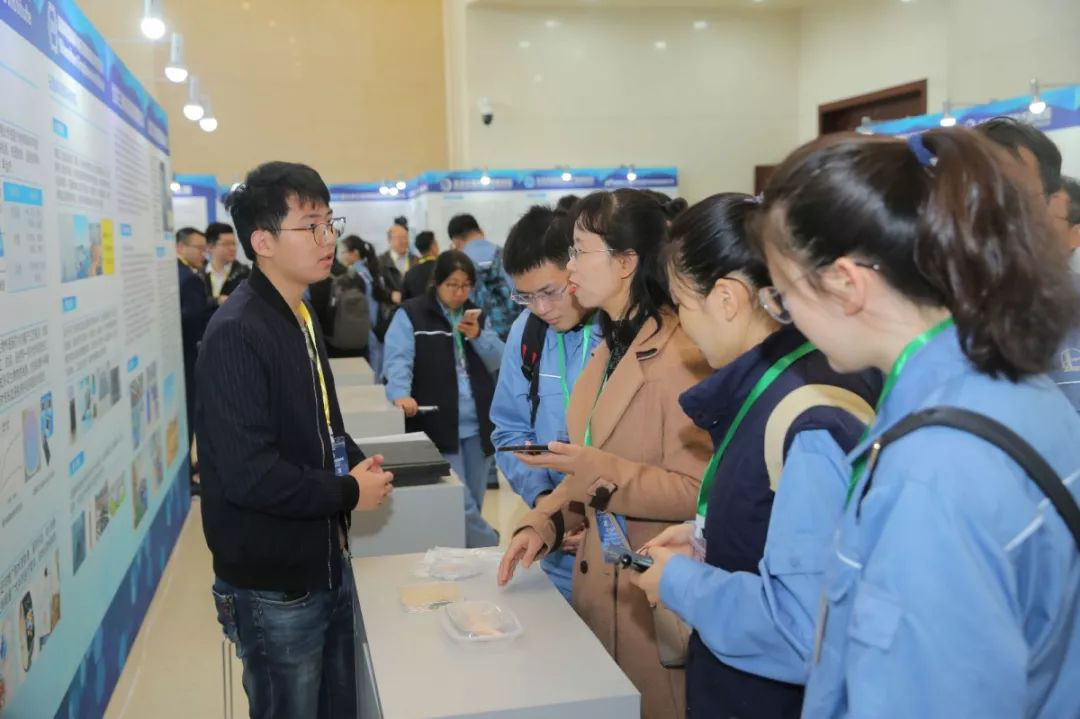 The theme of the Conference is "serving the national innovation strategy and accelerating the transformation of scientific and technological achievements". More than 700 famous scholars and entrepreneurs in the field of graphene from China and abroad had actively participated in the conference.
Famous experts from China and abroad provide new ideas for industrial development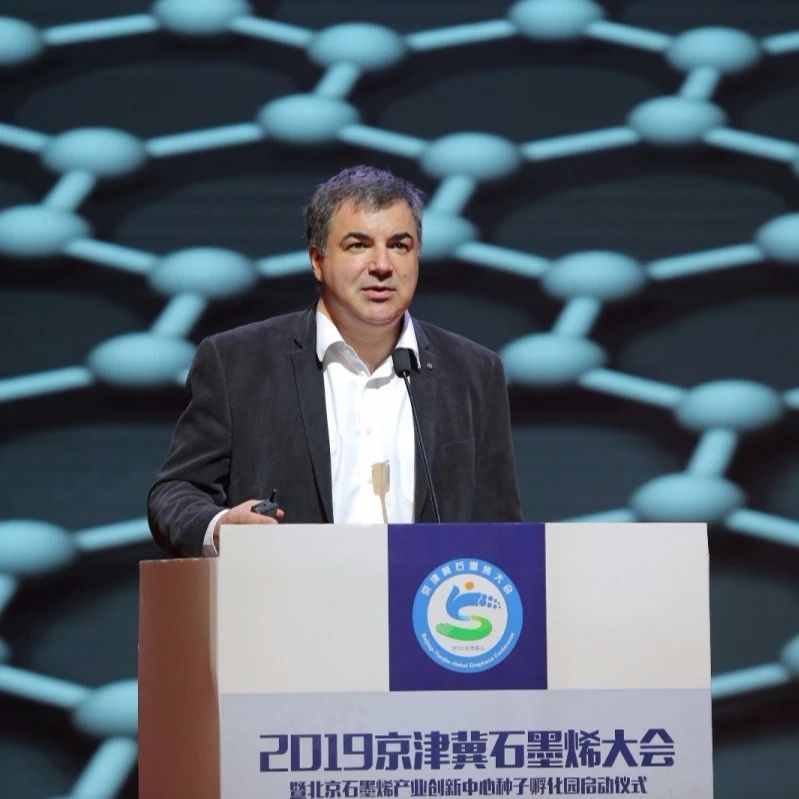 (2010 Nobel Prize in Physics, Professor of the University of Manchester, UK Konstantin Novoselov reports)
(Report by Liu Zhaoping, Research Fellow, Ningbo Institute of Materials Technology and Engineering, Chinese Academy of Sciences)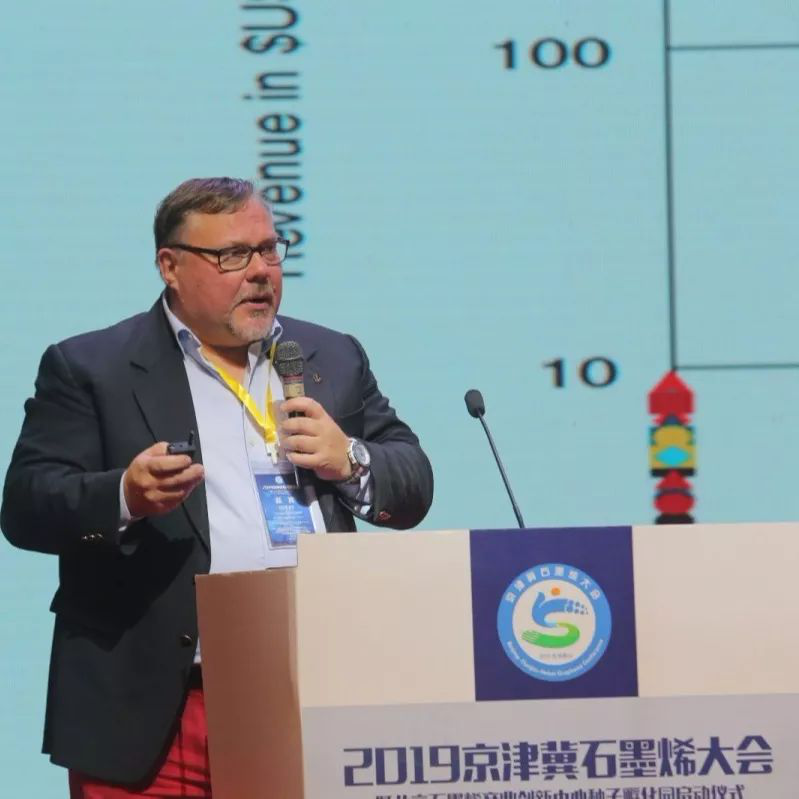 (Report by Kari Hjelt, head of the EU Graphene Flagship Innovation Center)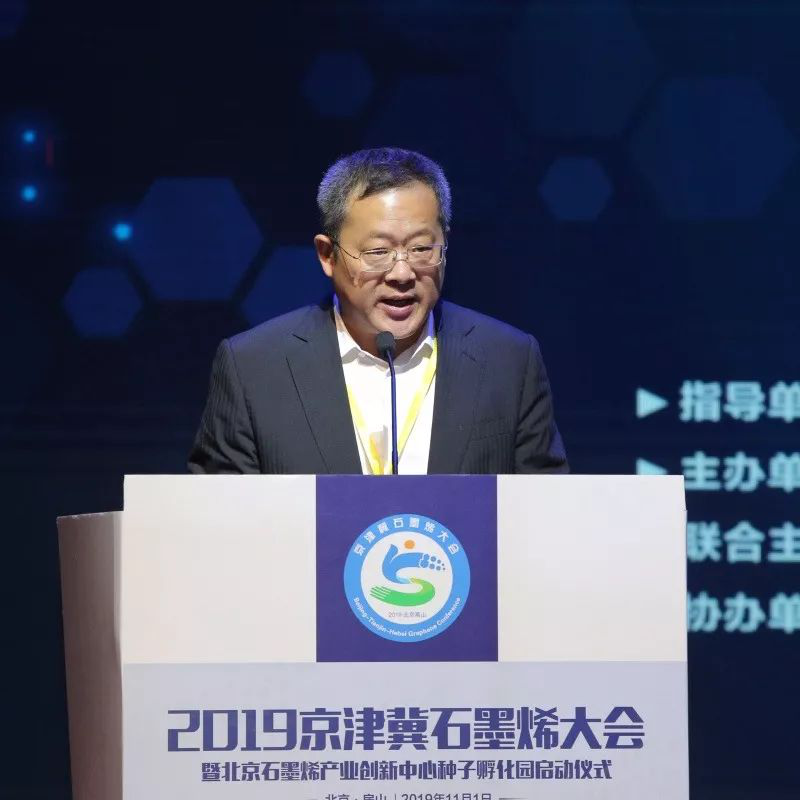 (Speech by Ruan Ruxiang, Permanent Vice Chairman of China International Graphene Industry Union, Vice Chairman of Beijing Association for Advanced Carbon Industry Promotion.)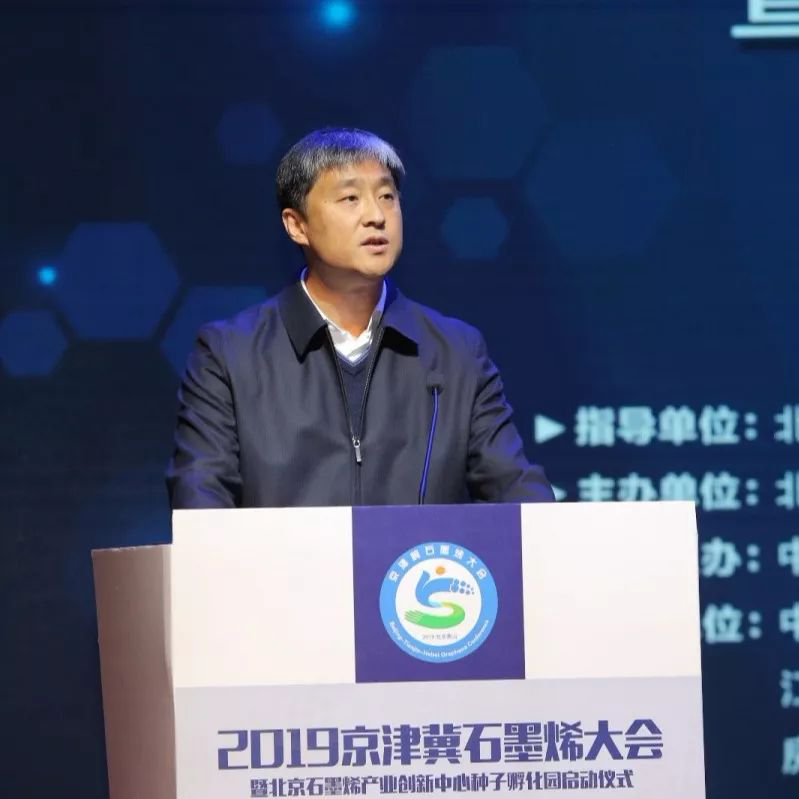 (Speech by Xing Tao, deputy director of the Department of raw materials industry of the Ministry of industry and information technology)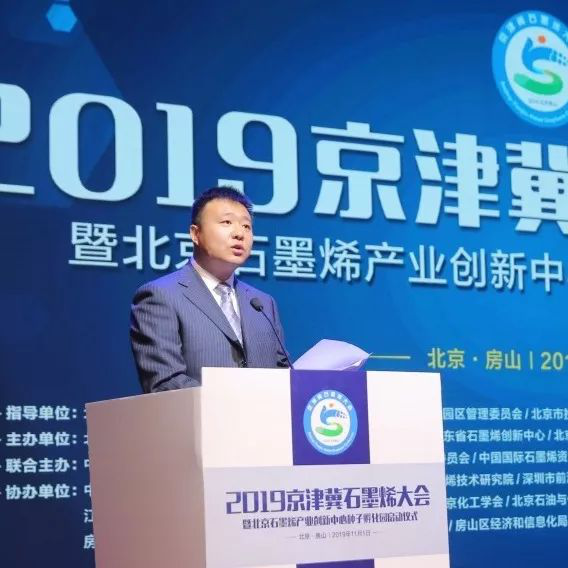 (Speech by Cui Xulong, deputy director of Beijing Municipal Bureau of economy and information technology)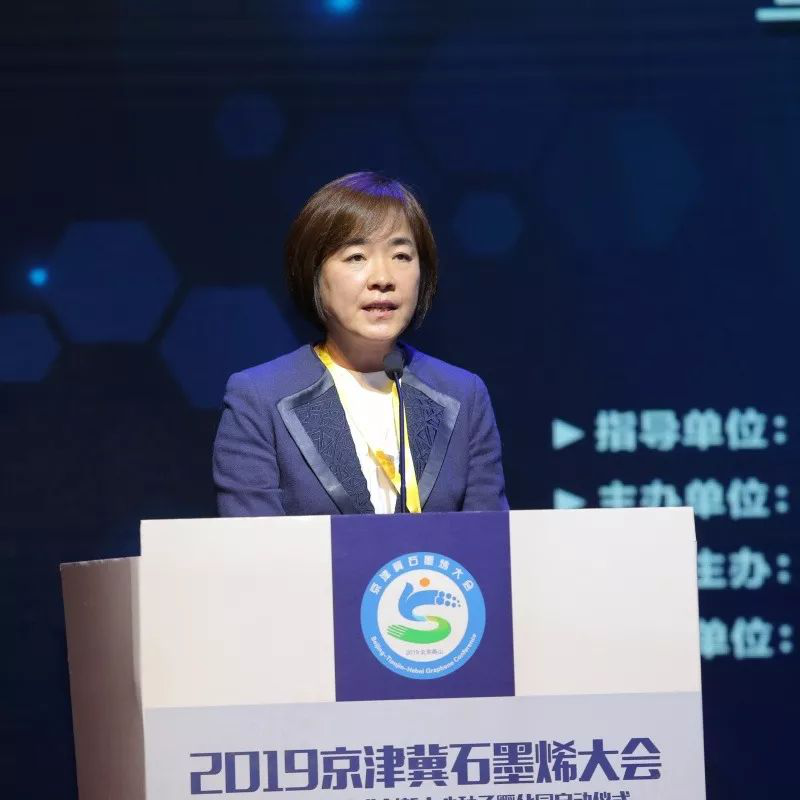 (Speech by Duan Haibo, assistant director of Zhongguancun Management Committee)
Guo Yanhong, deputy secretary and district governor of Fangshan District Committee, said that since the eighteenth Party's Congress, general secretary Xi Jinping has put innovation in the core position of the overall development of China, attaches great importance to scientific and technological innovation, and has launched a series of new ideas, new judgements and new requirements around the implementation of the innovation driven development strategy. Under the guidance of Xi Jinping's new socialist ideology with Chinese characteristics, Fangshan District is firmly committed to implementing the strategy of innovation driven development, insisting on scientific and technological innovation as the core, leading to comprehensive innovation, and contributing to Beijing's efforts to build an international technological innovation center.
Guo Yanhong district chief said that the Beijing, Tianjin and Hebei graphene conference has become the annual brand event in the graphene field of China. She sincerely invited entrepreneurs from all over the world to take the opportunity of graphene industry innovation and development to invest in Fangshan and share new opportunities for development. She hoped that experts would bring the most advanced research achievements and development concepts of new materials to Fangshan, and combine the industry of Fangshan District Advantages, jointly promote the innovation and development of new materials, and provide strong support for the construction of high-end industrial structure.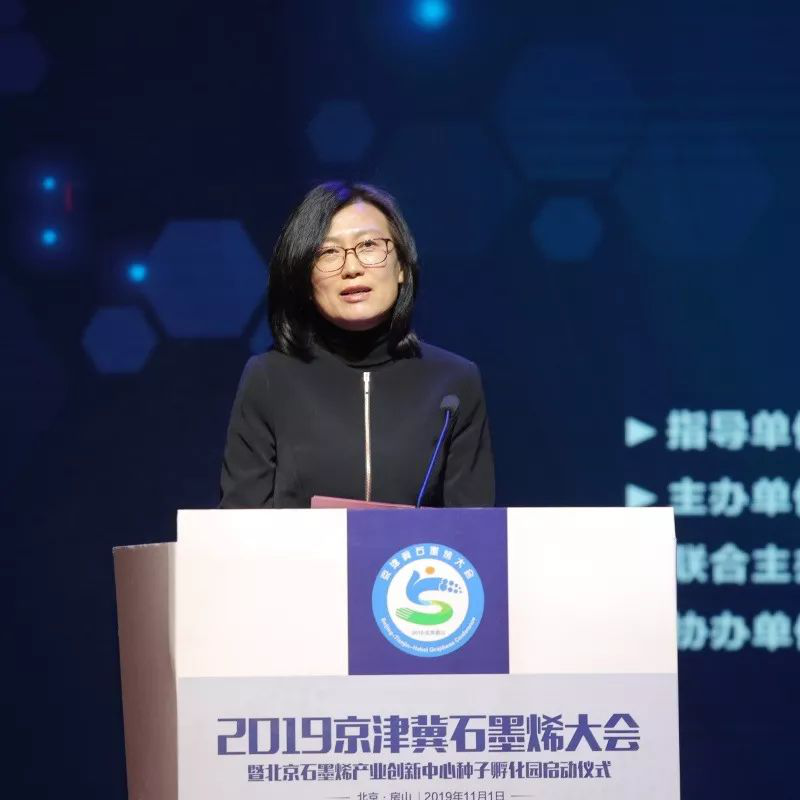 (Seepch by Guo Yanhong, deputy secretary of Fangshan District Committee and district chief)
Beijing graphene industry innovation center seed incubator officially launched
Under the witness of many guests, the seed Incubation Park of Beijing graphene Industrial Innovation Center was officially launched. The first batch of enterprises settled in the park carried out a series of activities such as centralized signing, project roadshow, technical achievement display, capital docking discussion, investigation and visit, which is another important measure to promote scientific and technological innovation and industrial transformation in Fangshan District of Beijing.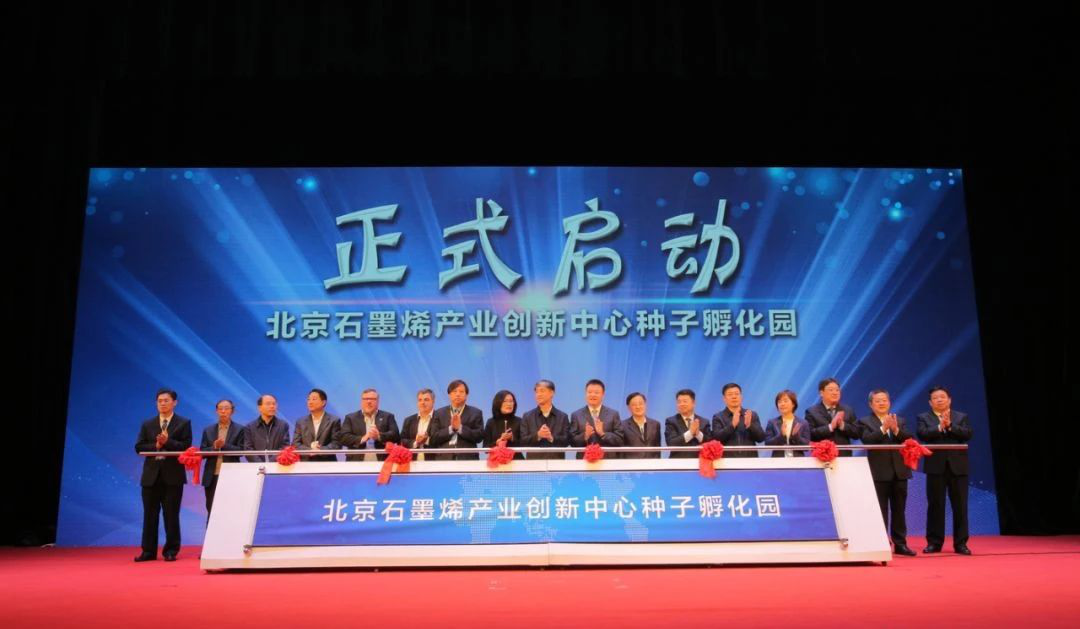 Beijing graphene Industry Innovation Center Seed Incubation Park is located in Beijing Petrochemical new material science and technology industrial base. It has completed the capital construction and has the conditions for graphene seed enterprises to settle in. It plans to serve 100 upstream and downstream enterprises in the field of graphene new materials. With the advantages of Beijing in talent, policy and capital, it will quickly connect the domestic and foreign excellent graphene application and innovation achievements with the market To promote the coordinated development of high-end industries in Beijing, Tianjin and Hebei, and create a model of high-end industrial park.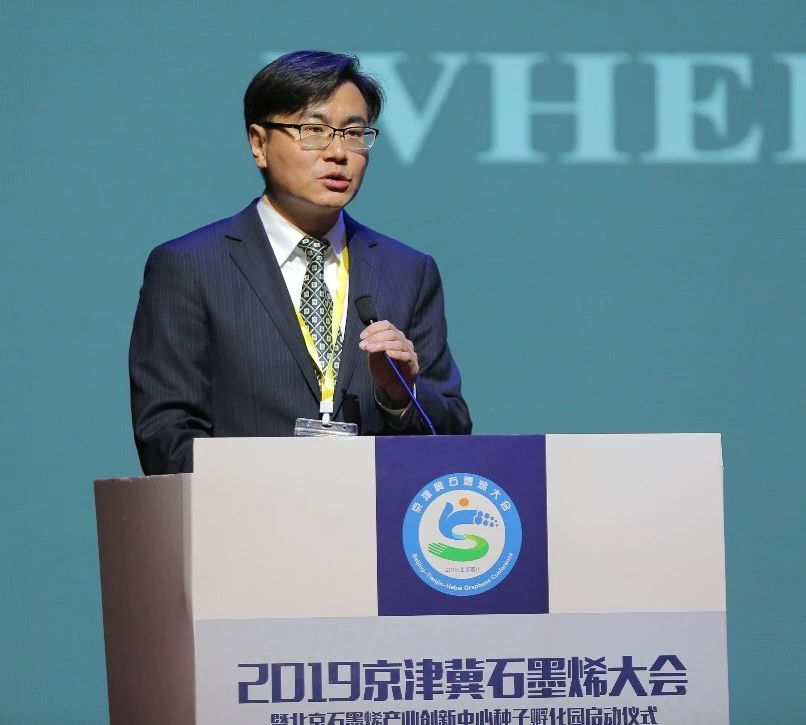 (Wang Xudong, President of Beijing graphene Technology Research Institute, introduces the situation of seed enterprise incubator)
Beijing aero graphene venture capital fund officially released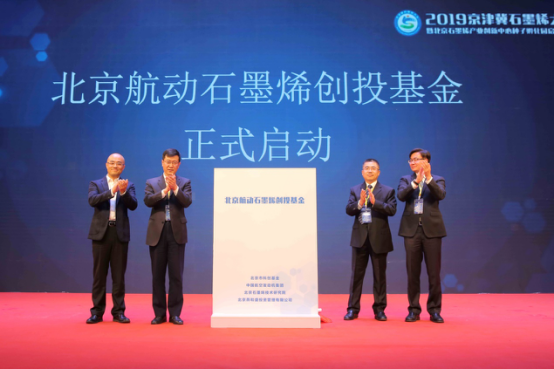 In order to promote the rapid development of enterprises in the Incubation Park, the first graphene industry venture fund in Beijing, which is jointly sponsored by Beijing Science and technology innovation fund, China Aviation Development Group, Beijing graphene Technology Research Institute and Beijing yanhesheng Investment Management Co., Ltd., was officially released at the conference. The total scale of the fund is 220 million yuan, supporting the science and technology in the seed Incubation Park Technology based start-ups develop technology and products to help enterprises grow rapidly.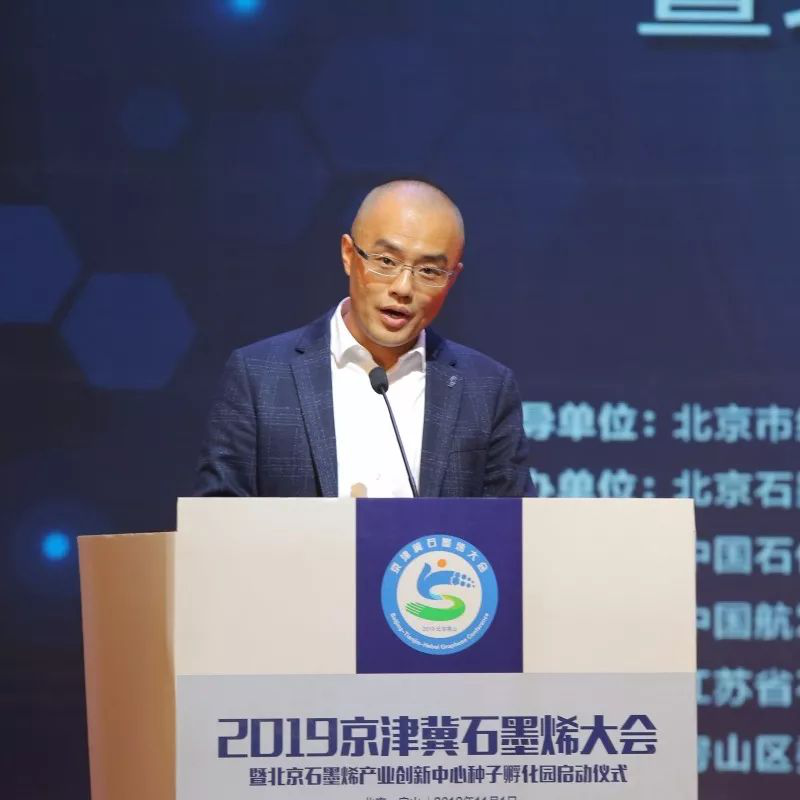 (Sun Guannan, deputy general manager of Beijing Aviation Development Fund, introduces Beijing Aviation graphene venture capital fund)
Sino-UK graphene achievement incubation center was established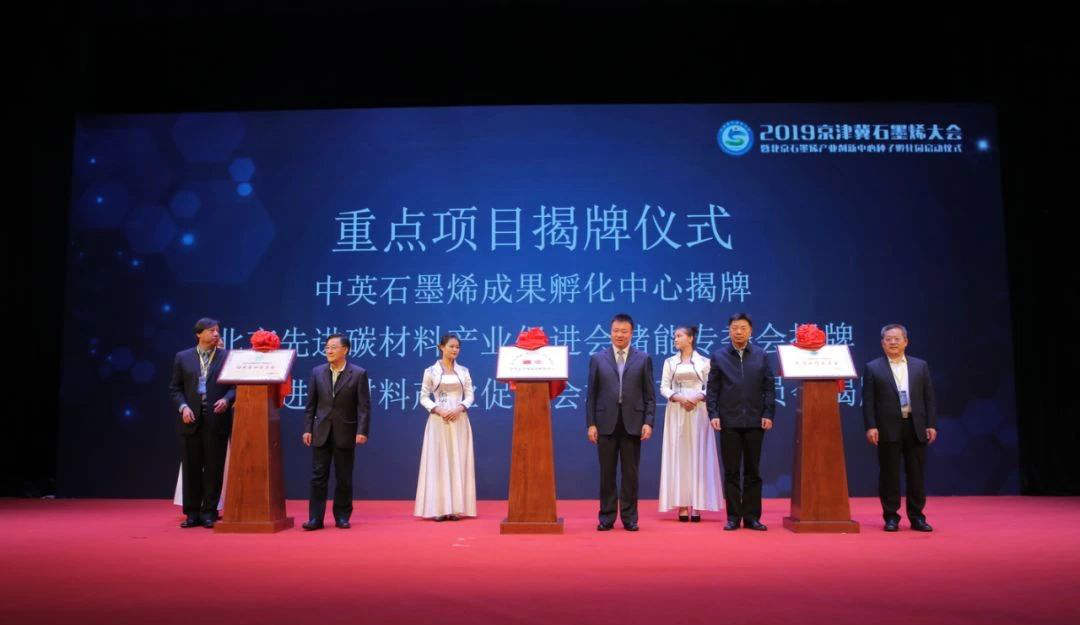 The first Sino-UK graphene achievement incubation center in Beijing, highly valued and strongly supported by the Chinese and British governments, was established jointly by Yi Hang Xi Cheng (Beijing) Technology Development Co., Ltd. and famous British companies. Nobel Prize winner Dr. Konstantine Novoselov taught and participated in the operation and guidance of the center. The center absorbed the leading technologies and team industries of new materials industry in the UK. The center relies on the core members of China International Graphene Industry Union to accelerate the domestic and international technology exchange and industrial promotion, promote technological research and development, incubation of achievements and innovation and development of upstream and downstream industries, promote in-depth cooperation between China and the UK in the field of graphene science and technology innovation, practice the consensus of high-level cooperation in science and technology innovation between China and the UK, and build a successful model of international science and technology cooperation.
Results of the second Yanshan cup new material innovation and Entrepreneurship Competition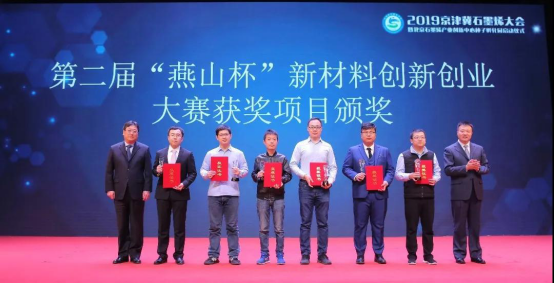 After three months of project solicitation and level by level selection, more than 100 entries were strictly reviewed by industry experts, and finally 15 awards were announced and awarded on the day of the conference. The competition was jointly held by Beijing Association for Advanced Carbon Industry Promotion. and Peking University entrepreneurship training camp, which created a new mechanism for the integration of production and education in graphene field and the cooperation between universities and enterprises. The competition attracted more than 100 enterprises from more than 20 regions across China. On the same day, the graphene new material exhibition area attracted nearly one thousand visitors and became one of the focuses of the site. The holding of the competition will discover more excellent projects for seed incubator of Beijing graphene industry innovation center.
Yanshan Petrochemical actively practices the new development concept
Building a world-class green energy chemical enterprise
During the conference, Yanhua innovation and development forum was also held. In recent years, Yanshan Petrochemical Company has actively implemented the relevant requirements of the state and Sinopec Group, continuously promoted the creation of green enterprises, continuously improved the environmental protection level and resource utilization efficiency, and explored a high-quality green development road in line with Beijing's urban functional positioning. In September 2019, Yanshan Petrochemical Company was rated as a green factory by the Ministry of industry and information technology of the people's Republic of China. Promote the opening of Jinyan line to Beijing Daxing International Airport, provide comprehensive services to ensure the aviation coal supply of Beijing's two airports; utilize industrial by-product hydrogen, implement the hydrogen new energy supply project of Beijing Winter Olympic Games, promote the development of Beijing's hydrogen energy industry, make great contribution to the country by large enterprises, and achieve breakthroughs in the field of new energy. Focus on "high-end" technology, further promote the reform of scientific and technological system and mechanism of enterprises, enhance the ability of independent innovation, strive to realize the independent control of key core technology, and strive to achieve breakthroughs in high-end raw material research and development technology in important fields such as medical treatment, military industry, electric power, etc. With innovation as the driving force, relying on the R & D advantages of Sinopec plastic technology center and rubber technology center, we will deepen cooperation with Beijing Petrochemical new material technology industrial base, help build Zhongguancun material innovation Valley, and achieve a wider range, deeper level and higher level of communication and cooperation.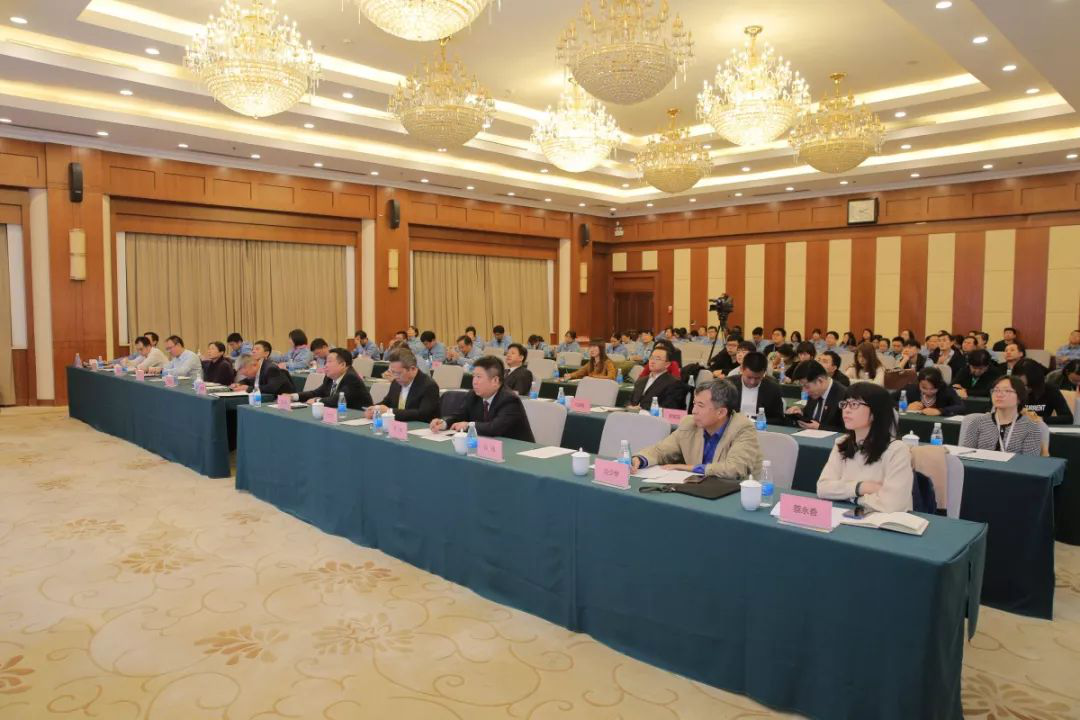 Combination of multiple service means, Improve the industrial ecosystem
In order to improve the construction of seed incubator ecosystem and build a platform for industrial transformation, Liu Weiliang, director of small and medium enterprises department of Beijing Municipal Bureau of economy and information technology, made a service speech for small and medium-sized enterprises, Yanshan government office arranged an enterprise support policy and tax policy speech meeting, during which the third general meeting of Beijing Association for Advanced Carbon Industry Promotion and the establishment meeting of energy storage special committee of promotion association were also held , working meeting of Standards Committee, closed meeting of Expert Advisory Committee of innovation center, Sino-UK cooperation project fair and other exchange activities. At the invitation of Beijing Municipal Bureau of economy and information technology, the leaders of graphene manufacturing innovation centers from Beijing, Zhejiang, Guangdong and other provinces gathered to hold the second closed door meeting on the establishment and operation of national graphene manufacturing innovation center, reached an important consensus, formed the industrial pattern of "Beijing main innovation, Beijing Tianjin Hebei main platform, national large network", which has opened up the industrial chain and broad prospects for the development of seed Incubation Park.